Browse categories
Subscribe to our weekend event picks
The igokids blog
0
You're probably a bundle of nerves right now trying to get everything ready before Christmas. Your kids are probably excited about school almost being over and for the holidays to begin which means only one thing, what are you going to do to occupy their time? We have the solution: they can take some of their excitement and work on some holiday crafts. You can then use their creations to decorate your home. We've rounded up some places and events in all the boroughs your kids or the whole family can go to take part in some festive fun that you can take home with you.
Read more
0
Holiday shopping for kids sounds a lot easier than it is. You can't exactly hand a toddler a pen and tell them to write what they want. You really want to get them the right gifts, the kind of things they will love and play with for years to come, but it's not always easy to pinpoint the perfect gift.

I've put together the following gift-buying guide for a two-year-old girl, since I'm the proud mommy of one myself. These gift ideas will surely please any two-year-old girl, but your three and even four-year-olds will probably love most of this stuff too. Happy shopping!
Read more
0
This year, I decided my five-year-old son was finally old enough to make his own holiday wish list. So I sat him down, gave him the Toys 'R' Us catalogue, and asked him to circle everything he wanted. When he finished, there were more circles on the pages of that catalogue than in a whole box of Cheerios.

Since I had to research almost everything in the Toys 'R' Us' inventory in order to narrow down his ridiculous list, I was able to put together this collection of great gift ideas for five-year-old boys. Many of these items would also be ideal for a six or seven-year-old as well.
Read more
0
Finding that perfect holiday gift for your child can be a struggle. As long as you're scouring the aisles for that one toy that will put a big smile on your kid's face, why not pick up a gift that will make another child happy? Many families in Brooklyn don't have the means to celebrate the holidays. Contributing to one of the borough's holiday toy drives will help ensure that all Brooklyn children have as big a smile this holiday season as yours will.
Read more
1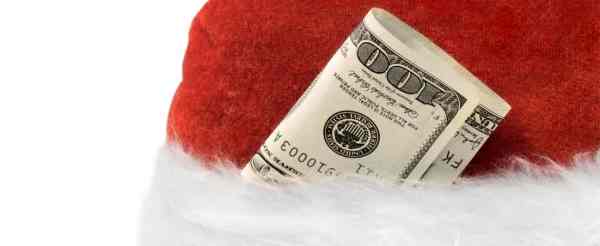 With just as many opinions as people, New Yorkers have widely varied approaches to the custom of doling out year-end tips (and sometimes gifts) to those who make life in this crazy city just a tad bit easier.

Many of us interact with a long list of people on a regular basis, from doormen to babysitters to dog walkers, and even the savviest New Yorkers often find themselves wondering, "Should I tip her?", "Did I give him enough?", and "Will everyone in my building spend the next 12 months thinking I'm cheap?"
Read more
0
He may live in the North Pole, but Santa Claus is just about everywhere you go during the holiday season. Here in New York City, you can find him posing for pictures in shopping malls, having pancakes for breakfast with fans, sipping tea at the Plaza Hotel, meeting animals at the zoo, riding a horse in Brooklyn, and even sailing down the Hudson at a boat parade. Don't miss your opportunity to snag a photo and tell the big guy what you want for Christmas. Read on to find out 25 different ways for your family to meet Santa this year in New York City.
Read more
0
Happy Holla Days! Let's light it up! The trees that is... not literally though, because that would be bad. This weekend there are many tree lighting events all over the city signaling the holiday seasons "official" start. Be sure to also gaze at the beautiful holiday windows at the major department stores such as Henri Bendel. And don't forget to hit up all of the great events happening all over town such as a shipyard gingerbread decorating event, a holiday jazz party and even a Santa rescue! Here are this weekend's picks.

Read more
0
Nothing says the holidays like a plate of salted caramel. No? You thought we would go with candy canes, or maybe red and green M&Ms? While those are fine, the candy game has definitely been upped, especially in New York; at this time of year, you can find everything from old-fashioned marzipan creatures to chocolate with fennel for everyone on your list—plus some to snacks to keep up your strength as you log in those holiday shopping hours, of course.

Read more
Read more articles
Today's Events in
New York City