A Busy Mom's Guide to New York City Summer Day Camps 2014 - Part 1: How to Choose the Best Camp for You and Your Child
1
2
Enter the section header (optional)

2
0
Enter the section header (optional)
Even though it's about 14 degrees outside, believe it or not, New York City parents are already thinking about summer camp. In fact, some parents have already locked in their kid's spot, but don't worry, there is still time. If this is your first time sending your little one off to summer day camp you probably have a world of questions, specifically, "Where do I start?" Following are some great tips and questions you need to ask to help make the process a little less scary and a lot less painful.
3
0
Enter the section header (optional)
4
0
Enter the section header (optional)
Why invest in summer day camp?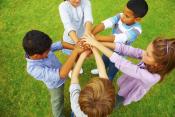 I use the word "invest" because that's what this is, an investment. Once you start seeing the pricing sheets you'll understand what I mean. But don't let the cost scare you away. If you attended summer camp as a child, or know someone who did, you understand how beneficial it can be to a child's growth, especially from a social aspect. Here are a few reasons you should think about making this investment for your child, and believe it or not, for yourself:
Summer camp offers children the opportunity to grow and mature
Children explore opportunities they didn't even know they liked
Lifelong friendships can be made
Activities keep kids physically and mentally fit
Programs offer social growth with peers from outside the child's immediate geographical surroundings
5
0
Enter the section header (optional)
Where do I find the right summer day camp for my child?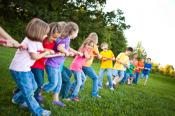 Now that you're ready to take the plunge you're probably wondering what you should do next. The easiest next step is to talk to your friends and parents of your children's friends who have already gone to camp. Chances are they will know something about the summer day camp options around town and give you solid advice on choosing the best camp for your needs. Another next step is
visiting the American Camp Association New York & New Jersey (ACA, NY & NJ) website
. This non-profit organization represents one of the largest networks of camp professionals in the country with more than 300 affiliated camps.
But with so many different types of summer camps to choose from how will you know which one is best for my children? First, know your kids' interests. There are full-service traditional camps that offer a nice balance of sports, arts, music and other activities. There are also sports-related and specific interest camps focusing on arts, math, gymnastics, soccer, tennis, basketball, golf and swimming. There is truly something for everyone on NYC and it all depends on what you and your child want to get out of the experience.
6
0
Enter the section header (optional)
Interview the camp director

You've picked a list of camps you want to visit, so now what? You need to interview the camp director. Don't worry, they're expecting this. Some important questions to ask the director include:
What kind of training do counselors receive?
What is the camper-to-counselor ratio?
What ages are the counselors?
Do I have to sign my child up for the whole summer?
Do you provide financial aid?
Do counselors accompany campers on the bus to/from camp?
Do you ever have off-site camp outings? If so, how are they supervised?
Have there ever been any issues with counselors involving the children? If so, how did you handle it?
How are behavioral and disciplinary problems handled?
If applicable, how does the camp support children with special needs?
How does the camp handle homesickness and other adjustment issues?
Can I speak to references/other parents?
These all seem like logical questions, right? Maybe you have others. Be sure to ask. You have to feel comfortable at this camp too. For many parents, this will be the first time their children will be going to camp or riding a bus in or out of the city. There are no silly questions. And if you get this right–which you will–summer camp is an experience your children will remember for the rest of their lives. In other words, well worth your investment!
7
0
Enter the section header (optional)
0
comments powered by

Disqus