Cinderella at Puppetworks Enchants The Entire Family
1
2
Enter the section header (optional)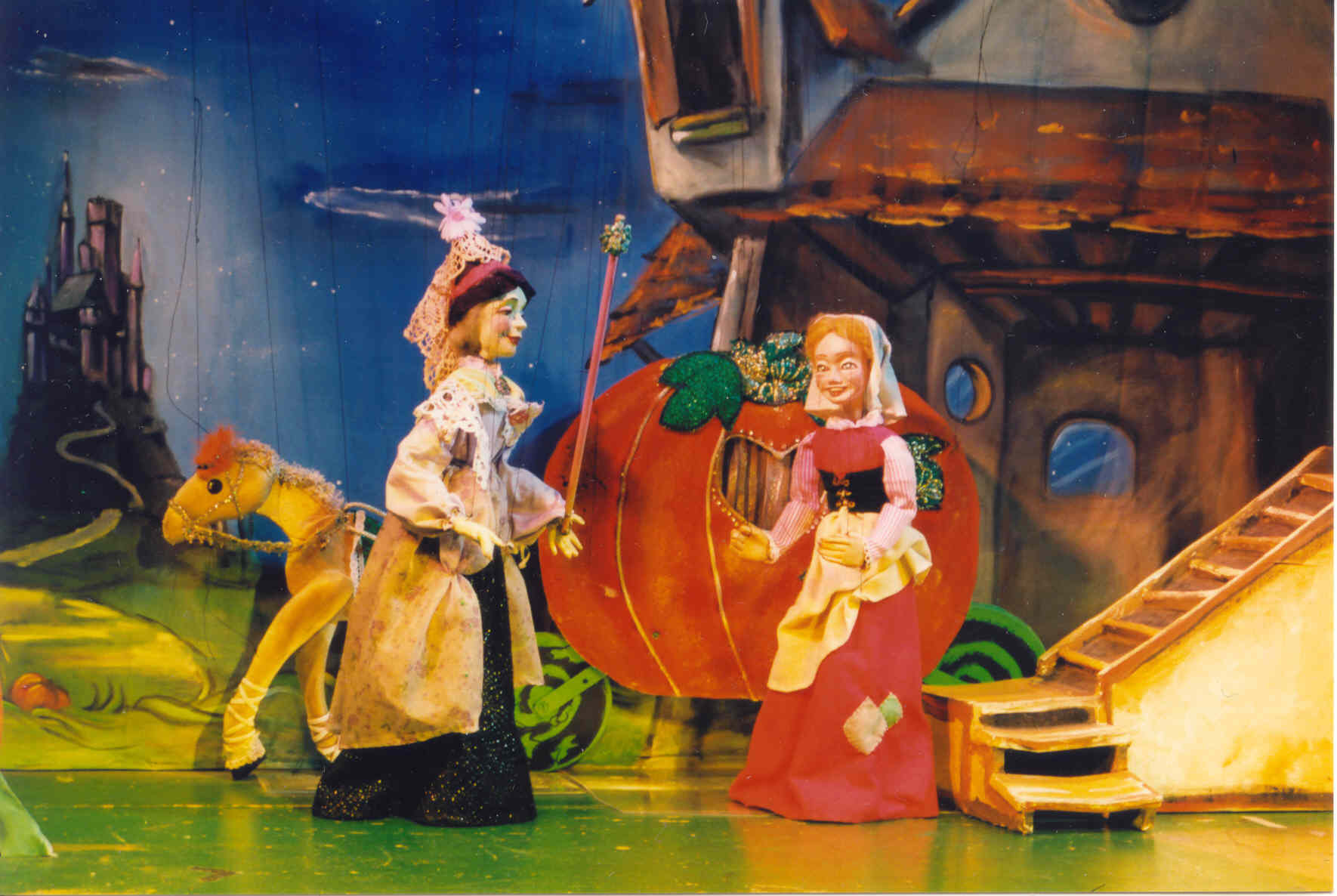 2
0
Enter the section header (optional)
This winter, Puppetworks of Park Slope brings the beloved fairy tale of
Cinderella
to their theater. The company presents the classic story using their marionette puppets, captivating audiences both young and old.
3
0
Enter the section header (optional)
This adaptation of Cinderella is rooted in the French story by Charles Perrault (written in 1697) and maintains all of the well-known characters, story points, and morals associated with this age-old tale of beauty found within and true love. There is a variety of different marionettes, with each character having unique life-like subtleties that make Cinderella more than just a standard puppet show. There are dogs, mice, and humans of all ages and body types, each manipulated in different ways that give the show a rich aesthetic. As is the case with most Puppetworks marionette performances, audiences will have more than their fair share of "how do they do that" moments as they watch Cinderella, Prince Charming and the Wicked Stepmother on-stage. There is also ample slapstick and goofiness through out that provides some lighter moments which younger children will enjoy. In addition to the excellent Marionette puppeteering, there is also a sequence where detailed and elaborate shadow puppets are projected against a backdrop, seamlessly blending the two art forms.
4
0
Enter the section header (optional)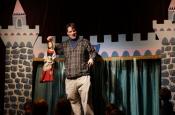 A puppeteer speaks with the audience both before and after the show. At the performance my family attended, this puppeteer did a great job describing the puppets used as well as proper theater etiquette to a young and very energetic crowd. After the show, the Cinderella marionette was brought out and operated by the puppeteer, allowing children to approach and see the puppet's operation up close. The show runs approximately an hour and is well suited for children between the ages of 2 1/2 to 10, although Puppetworks suggests ages 3 and up. PLEASE NOTE: A strobe light is used during the production.
5
0
Enter the section header (optional)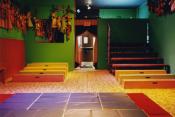 For those who have not been to Puppetworks, a theater in Park Slope, there are some things to keep in mind for your visit. In terms of seating, there are risers in the back of the auditorium, small wooden benches in the middle and a large matted area at the center and closer to the stage. Children are encouraged to sit in this area during the performance, as it gives them the best view of the show as well as alleviates some congestion in the seating areas. Parents may sit in this area as well, however they are asked to move to the outer edges so that they do not obstruct any views. The walls of the theater are lined with marionettes from past shows, allowing children to identify characters from familiar stories before the show starts.
6
0
Enter the section header (optional)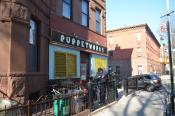 The lobby is very small and the ticketing procedure is a bit old-fashioned. Making e-mail reservations in advance are highly recommended. They only accept payments in cash, so make sure you make an ATM run before going to the show. The lobby is a small area, so it would be best to leave the extra-wide double stroller home and pack light. Because of all these factors, patience should be practiced when attending a show here. The staff is very helpful and accommodating, however they are obviously working with limited means. Reciprocating their positive attitude will go a long way towards making this a great experience for the whole family.
7
0
Enter the section header (optional)
Cinderella will be playing Saturdays and Sundays until April 13th, 2014 with matinees at 12:30 pm and 2:30 pm. There also will be special shows during Presidents' Week, February 17th to 21st, at the aforementioned times. Make sure to find the time in your weekend schedule and make your way to Puppetworks' production of Cinderella.
8
0
Enter the section header (optional)
How to get there
: The Theater is located at 338 6th Ave, which is on the corner of 6th Ave and 4th St, Brooklyn. It is a little bit of a walk from either the F & G subway stop at 7th Ave and R stop at 4th St. By bus, patrons can take the 61, 63, 67 & 69 Brooklyn Bus lines.
Puppetworks
338 6th Ave, Brooklyn
(718) 965-3391
puppetworks.org
Tickets
: $8 for children, $9 for adults
For ticket reservations
: puppetworks@twcmetrobiz.com
0
comments powered by

Disqus