Keeping Kids Learning This Summer
1
2
Enter the section header (optional)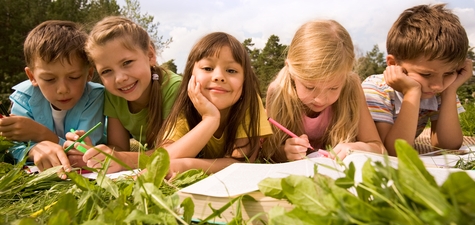 2
0
Enter the section header (optional)
As kids all over the city–and their parents–count down the days until the end of the school year and the start of summer, some parents have more than barbeques, s'mores, and bug spray on their to-do lists. Indeed, based on research which shows the average child loses one to three months' worth of learning in both math and reading during the summer months, more parents are asking themselves how to prevent learning-loss and, ideally, how to keep their little students on a path towards academic excellence until school resumes in the fall.
3
0
Enter the section header (optional)
If this describes you, here are our top tips for summer learning strategies, many of which are research based and summarized on the
National Summer Learning Association's website
. We've included several of our city's great offerings to help you build your perfect (learning) summer.
4
0
Enter the section header (optional)
Make a Plan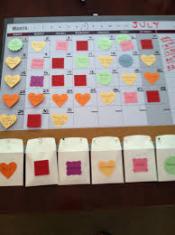 It's often too easy to view summer as one long season of free time and, while unstructured playtime is key to every child's development all year long, building in some specific learning time and experiences will help you ensure skills are maintained–and even grow–during the summer. Experts recommend articulating goals that are specific, measurable, and attainable. For example, "Our family goal is to read two chapter books a month. Our books for July are (insert name) and our books for August are (insert name). We will track our progress on a sticker chart on our fridge and spend one night a week discussing the characters we love, how we might've changed the direction of the story, and then painting a picture of our favorite scenes from the book." This kind of detail, when clearly mapped out in late June, can prevent you from finding yourself at the end of August and wondering what happened to your good intentions.
5
0
Enter the section header (optional)
Make Learning Fun
Of course, this is a goal parents and teachers aspire to all year long but summer vacations allow for more experiential learning than usually fits into our busy fall and winter seasons. For example, the
Liberty Science Center

now has an an exhibit on honey bees which can be incorporated to lessons on animals, the ecosystem, and our food supply. Tribeca's
Children's Museum of the Arts

has an interesting photography exhibit on display beginning June 10 which could facilitate lessons on photography, of course, but also on symbolism, culture, and identity. The
New York Botanical Garden

in the Bronx offers a Children's Gardening Program which helps little ones get their hands dirty while learning about how plants grow from seeds, soil conditions, composting, and much more. Watson Adventures offers scavenger hunts for kids ages 7 and up at various New York City museums, turning learning into a cultural adventure that the whole family can enjoy.
6
0
Enter the section header (optional)
Get Help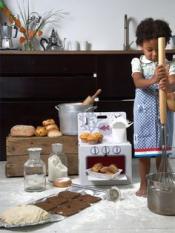 Sometimes summer vacation feels like the furthest thing from a vacation. Consider forming a small group of like-minded families to each take a turn planning a family learning experience. Sites like Pinterest are full of ideas and a few of our favorites revolve around cooking (great introduction to basic chemistry and math), outdoor adventures (whose homemade boat can float in the
Central Park Boat Pond
?), and animals (who can catch the most fireflies at dusk and what makes them light up?).
7
0
Enter the section header (optional)
Outsource
New York City is full of day camps for kids of all ages and interests. From
Taste Buds Kitchen

's cooking camps to
BAM's Animation Lab

to
iD Tech Camp's computer classes
for kids as young as seven on NYU's campus.
8
0
Enter the section header (optional)
Above All, Be Realistic
Though we should appreciate our children's teachers all year long, there's nothing quite like trying to teach your kids at home to make a parent ask, "How do they do that?!" As you're thinking about what your summer holds, be realistic. Maybe you are the kind of parent who can commit to reading every night and engage in meaningful conversations about vocabulary and plot lines.
9
0
Enter the section header (optional)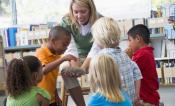 Maybe it works for you to review Spanish flash cards over breakfast each morning. Maybe it's more realistic to set one "learning adventure" each week while not worrying as much about what happens on the other days. Or maybe it's better for everyone if your little one goes to
a day or sleep-away camp
with a focus on some kind of learning, allowing the family to breathe easier on either side of camp time. One thing is for sure: it's no good for anyone to have parents whose already-full plates are burdened by unrealistic goals during the summer so give yourself some space to decide what's best for your family.
0
comments powered by

Disqus