Last Chance for Teens to Apply to the Girls Who Code Summer Camp
1
2
Enter the section header (optional)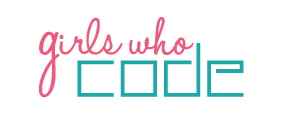 2
0
Enter the section header (optional)
As an engineer, I'm always excited about programs that encourage STEM education in advance of college. Not only do these programs help you to perform well once you matriculate into a university, they also encourage students to pursue their STEM passions without fear.
3
0
Enter the section header (optional)
The
Girls Who Code
summer camp is a seven-week program that gives teenage girls a chance to explore technology through computer science. The program is designed for current high school sophomores and juniors. Prior computer science knowledge is not needed. However, girls must commit to attending the program every day for seven weeks. The program encourages girls of diverse ethnic backgrounds to apply and scholarships are also available to cover transportation to and from the school each day.
The deadline is February 27 at 11:59pm EST so be sure to get your
applications
in now. The site suggests that the application will take between 3-4 hours to complete.
This is an excellent opportunity to give that budding scientist, programmer or engineer in your family the chance to get a leg up on their career path. Programs like this also look great on the college application. Plus, it's free. You can't beat that.
For more information visit
http://girlswhocode.com
.
0
comments powered by

Disqus