Matilda the Triumphant
1
2
Enter the section header (optional)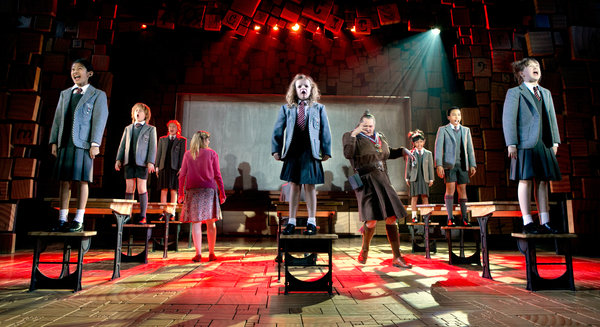 6501
2
0
Roald Dahl's MATILDA: The Musical
40.757901
-73.98717
0
Roald Dahl's MATILDA: The Musical
1
1
2
Enter the section header (optional)
It strikes that rare chord of creative brilliance that entertains, inspires, and educates children and adults on a variety of levels. Based upon the popular book by Roald Dahl, the Broadway musical
Matilda
is the darling of the season. With its 12 Tony nominations in-hand, the show is set for a good long life on the Great White Way.
3
0
Enter the section header (optional)
Technically complex and aesthetically rich, the show is a marvel that left me wondering aloud, "How on Earth did they pull that off?" I used to be a Company Manager for Broadway shows and national tours. I have seen shows built from the bottom up, starting with plans on a page and manifesting as spectacles on stage. What the Matilda team has created is beyond belief. The talented actors, particularly the dozen children in the company, constantly interact with the set pieces and props to physically move the show and emotionally move the story along its sometimes heart-breaking and often daring story arch.

Matilda is a special young girl, inspired by her extensive reading habit that her startlingly ignorant parents continually mock and ridicule. At times, her family is so cruel to her that they elicit audible pronouncements of "poor Matilda" from numerous audience members. And while Matilda does express her extreme sadness and disappointment in them through her songs, words, and actions, she never feels sorry for herself. She proudly declares, "Even if you're little, you can do a lot." This is a message our children need to hear much more often.
4
0
Enter the section header (optional)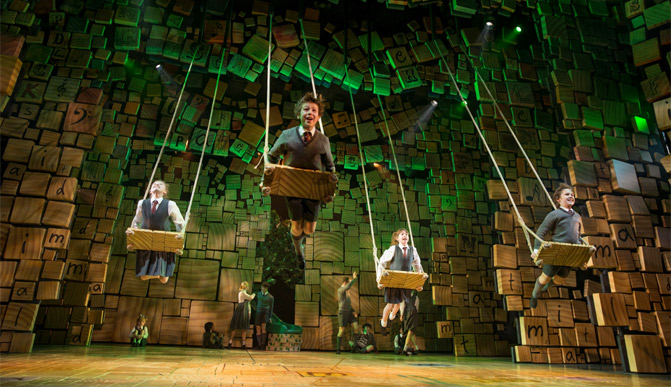 Similar to
Billy Elliot
, which shares much of the same creative team with Matilda, there are 4 young actresses (ages 9 and 10) who play Matilda on a rotating schedule. The other children in the show are also on a rotating schedule that allows them time to pursue their passion for musical theatre and to be "normal" kids who go to school. Rather than playing soccer or going to piano lessons, these children have weekly music, dance, and scene rehearsals that culminate in 8 shows per week for packed Broadway houses. Their efforts are well rewarded and well deserved with a perfect streak of standing ovations.
The expense of Broadway shows can hardly be exaggerated. Like most musicals, a single Matilda ticket costs as much as $147. However, there are less expensive tickets in the balcony that cost as little as $37. Because the show is so opulent and grand, and the theatre itself is rather intimate, every seat is a good seat. There are also 20 same-day student rush tickets available for each Tuesday, Wednesday, and Thursday performance for $27 each. For full ticket information, visit
http://us.matildathemusical.com/tickets/tickets-information
.
Few musicals warrant the sky-high ticket prices in this industry. Matilda is an exception. It is worth every penny no matter what you pay for each ticket.
5
0
Enter the section header (optional)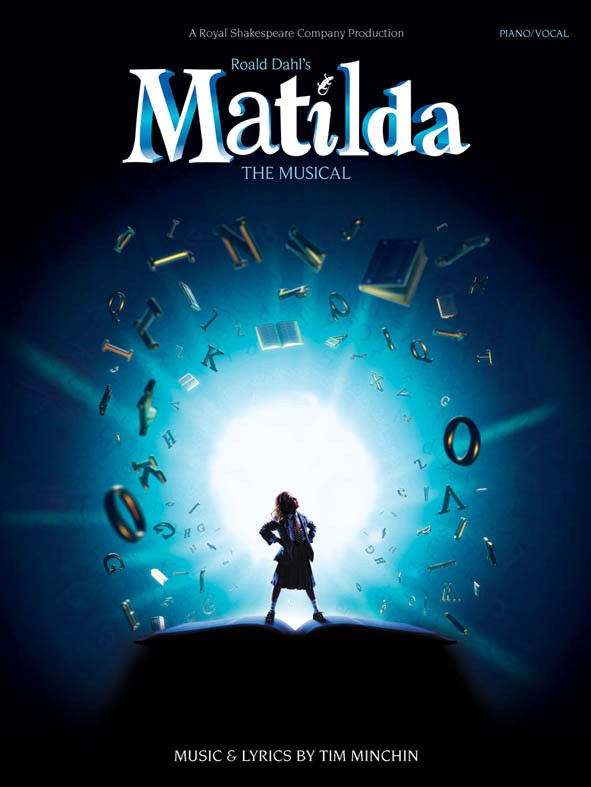 Performance schedule:
Tuesday, 7pm
Wednesday, 2pm and 8pm
Thursday, 7pm
Friday, 8pm
Saturday, 2pm and 8pm
Sunday, 3pm

Theatre location:
Shubert Theatre
225 West 44th Street
(between 7th and 8th Avenues)

Running time:
2 hours, 40 minutes

Recommended age:
6 and up
0
comments powered by

Disqus