Mysteries of the Unseen World at the AMNH
1
2
Enter the section header (optional)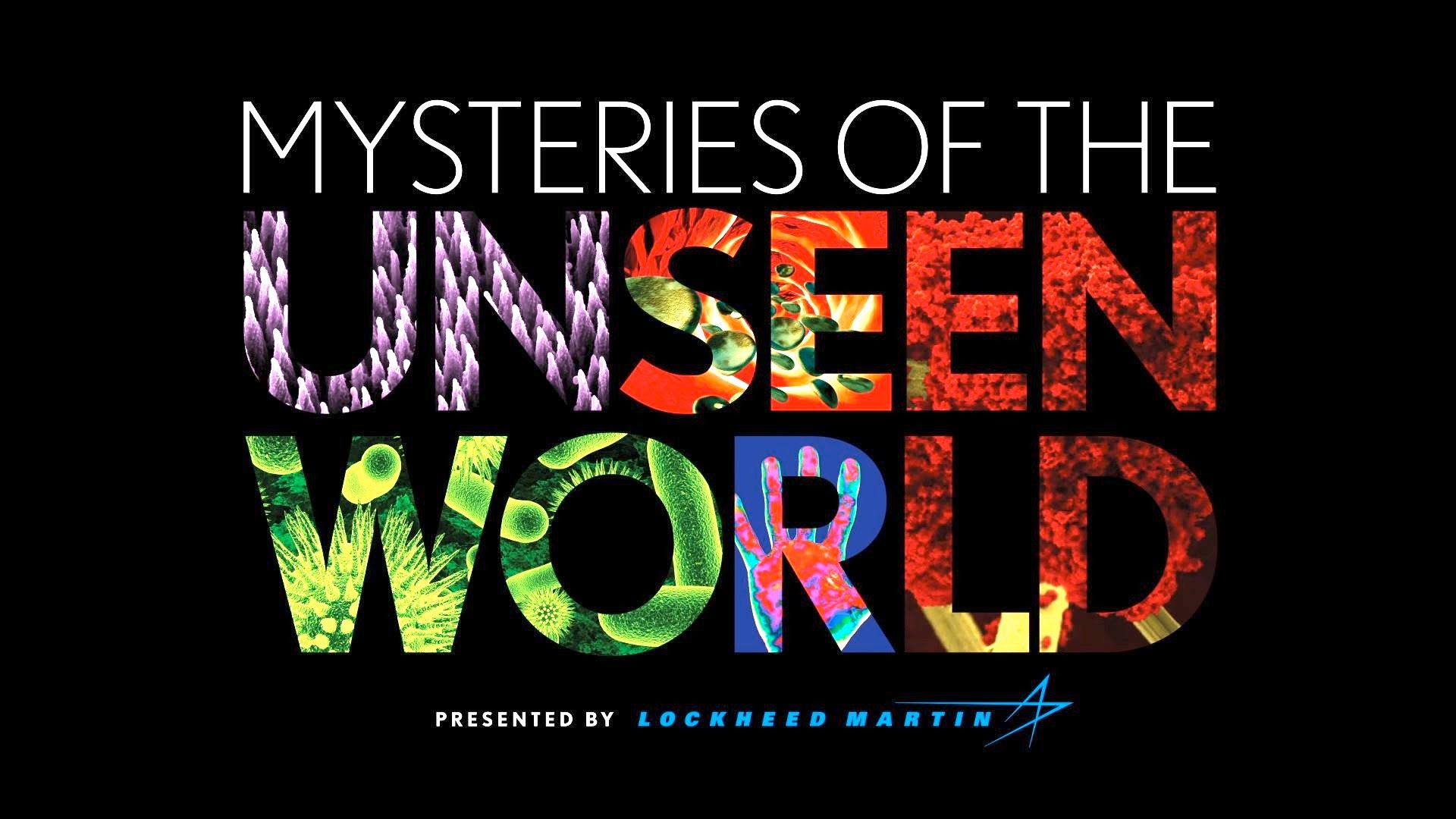 2
0
Enter the section header (optional)
If you're looking for a film to help introduce your children to the wonders of life all around them, there is no better documentary currently in theaters than "
Mysteries Of The Unseen World
" playing at the American Museum of Natural History. Directed by veteran documentarian Louie Schwartzberg (Disneynature's "Wings of Life", another family-friendly film), this is an amazing 40-minute 3-D experience that takes a deeper look at the things that make life, and our everyday lives, possible, but are not visible to the naked eye.
3
0
Enter the section header (optional)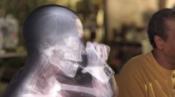 Narrated by Forest Whitaker ("Lee Daniel's 'The Butler'"), the film is divided up into four easily digestible segments: "Invisible", "Too Slow", "Too Fast", and "Too Small". Information about each category flies at the audience fast and furiously, which makes the already short running time feel even brisker, especially for the little ones. In the "Invisible" segment, the audience is introduced into the world of X-ray vision, Ultraviolet light, and Gamma rays. The "Too Slow" and Too Fast" segments focus on organisms that experience life at a pace that is either too slow for the human eye (such as plants and slime mold) or too fast (like the Jesus lizard, which speeds across water too quickly to be caught on regular film). The "Too Small" segment -- which is the film's best -- gives the audience a glimpse of things like a fruit fly's eye and the atoms that make up a spider's web.
4
0
Enter the section header (optional)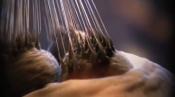 All of the segments that make up "Mysteries Of The Unseen World" have been made possible thanks to Schwartzberg's team of filmmakers who used cutting-edge film technology and visual techniques, from high-speed and time-lapse photography, electron microscopy, and nanotechnology. (This may entice younger viewers who have an interest in filmmaking.) And it is the first ever digital 3-D film shown at The American Museum of Natural History, which is a very exciting for those who are fans and patrons of the New York landmark.
5
0
Enter the section header (optional)
Like other documentaries produced by Natural Geographic, "Mysteries Of The Unseen World" is suitable to be viewed by most family members. It is informative enough for adults who may not already have knowledge of the many of organisms featured in the film (who really knew what slime mold did when we weren't looking?) nor knowledge about the invisible waves of light that surround our planet without being boring. There is no way one will leave this film without at least a brand new piece of information etched into his or her mind.
6
0
Enter the section header (optional)
Most importantly for children, there is enough going on in the film to keep their attention. Overall, the running time is shorter than most films made for them so there should be less fidgeting in the seats. Each of the four segments break information down in a manner that is not confusing nor jumbled up so younger viewers will be easily following along. And, of course, there is a lot of cool imagery that's enhanced by the 3-D screen. The kids at the screening I attended were in awe of things like a slow-motion image of an Eurasian Eagle Owl flexing its wings directly into the camera as if it's going to fly out of the screen and over our heads. Many of them were also into "gross" things like a time-lapse image of a dead mouse decomposing.
7
0
Enter the section header (optional)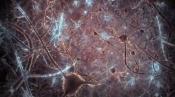 With that said, there are incredibly intense and jarring images throughout "Mysteries Of The Unseen World", which are punctuated by both 3-D and IMAX technology, so if you have a child who is easily upset by things like the above-mentioned decomposing mouse, or a rattlesnake attempting to strike its prey or a spider successfully capturing hers, then proceed with caution. With that knowledge, you'll be able to determine if your child could currently see the film on the big screen. But even if you do have a child who is a bit squeamish, the film should be your opportunity to have discussions with your kids about the basic building blocks of life.

9
0
Enter the section header (optional)
Now playing
The LeFrak IMAX Theater
American Museum of Natural History
Central Park West at W 79th St
www.amnh.org
Tickets
$25 for adults
$20.50 for seniors and students
$13.50 for children

Know before you go
If you pay only about $2.50 more per person, you'll also be admitted into the museum, not including special exhibitions or the Space Show. Take full advantage of that deal. Get your children to apply the knowledge that they'll walk away with because of the film to the exhibits at the museum. Go from seeing incredibly small things to incredibly large beasts, like everyone's favorite prehistoric monsters, the dinosaurs. Make a day of it.
0
comments powered by

Disqus