Postpartum Resources For New Moms
1
2
Enter the section header (optional)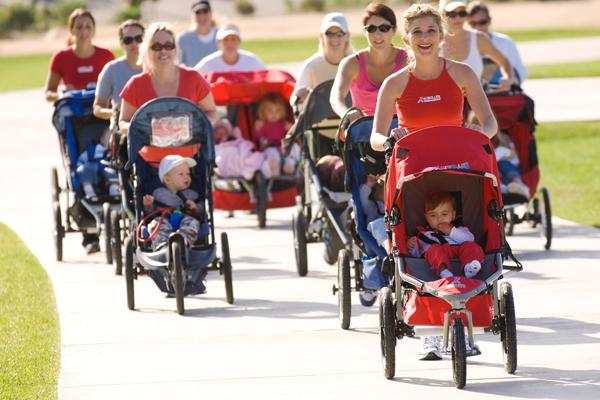 2
0
Enter the section header (optional)
You have a newborn…now what?! Pregnancy and preparing for birth can be so all-consuming that many parents come home from the hospital, swaddle their little one, and look at each other with equal parts helplessness, curiosity, excitement, and fear. As the days unfold, many parents find themselves in need of an expert opinion, the advice of someone who has "been there, done that", or just a listening ear. Here are our go-to resources for new parents in the city.
3
0
Enter the section header (optional)
Lactation Consultants
Most experts say nursing shouldn't hurt and, for the most part, they're right. There's no reason women shouldn't know how to nurse and hospitals are often too busy to provide more than a cursory overview. Here are some experts who can work wonders for your sore body and hungry newborn!
Ayelet Kaznelson

offers home and office visits and also leads breastfeeding clinics. One mom we know saw her at 7 am on a Sunday and remains grateful for her tender care, several years later.
Beverly Solow
also offers home visits and is somewhat of a hero among the mothers of the
Upper Breast Side

and elsewhere for her work with small mom support groups.
4
0
Enter the section header (optional)
Mental Health
The "baby blues" are real and if you're a mom who has an above-average case of them, consider reaching out to one of these great support networks.

5
0
Enter the section header (optional)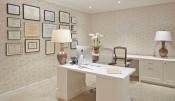 The Seleni Institute

offers individual therapy sessions for women struggling with depression, anxiety, life transitions, and a host of other challenges. They also offer new mom support groups and various workshops for new parents.
6
0
Enter the section header (optional)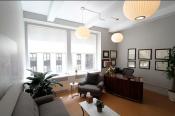 Dr. Kelly Brogan

is a psychiatrist focused on many areas of women's health and sees many postpartum women while
the Postpartum Resource Center
is also a good source for moms during this time.
Mommybites
, the
Prenatal Yoga Center

, and
Big City Moms
also host new mom support groups throughout the city, helping mothers feel less isolated during the fog of early parenthood.
7
0
Enter the section header (optional)
Postpartum Doulas
Labor and postpartum doulas are a resource growing in popularity in New York City. Postpartum doulas provide gentle, practical help to mothers, their newborns, and their families and can help parents transition into parenthood while also helping with chores and other practical needs. While a baby nurse focuses almost exclusively on the newborn, postpartum doulas take a more holistic approach.
The NYC Doula Collective
provides an extensive list of postpartum doulas with varying levels of experience as does the downtown
Birth Day Presence

while sites like
Doula Match
provide searchable listings.
8
0
Enter the section header (optional)
Postpartum Fitness

Just because the baby is out doesn't mean a mom's body bounces back. In a city that has everything, of course there is an array of experts ready to help you regain your strength.

9
0
Enter the section header (optional)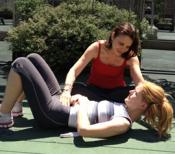 Julie Tupler
is the queen of diastasis rehab and can help you regain the flat stomach you once had.
Fit4Moms
will lead you and baby through squats and lunges in Central Park and
Physique 57's

postnatal classes will give your core a killer workout.
10
0
Enter the section header (optional)
Moms suffering from aches and pains might find relief from a postpartum massage at
Maternal Massage & More

while
Renew Physical Therapy

specializes in working with women and their unique needs. If alternative medicine is your jam, check out the tender hands at downtown's
Yinova Center

for acupuncture, massage, and naturopathic healing.
11
0
Enter the section header (optional)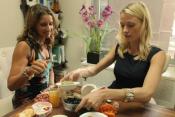 Many New York mothers see mom of three and avid athlete
Lauren Antonucci of Nutrition Energy

to get their diets back on track and to avoid the all-carbs, all-the-time diet that afflicts many new moms.
0
comments powered by

Disqus