The American Museum of Natural History Shows Us That We Are Indeed What We Eat
1
2
Enter the section header (optional)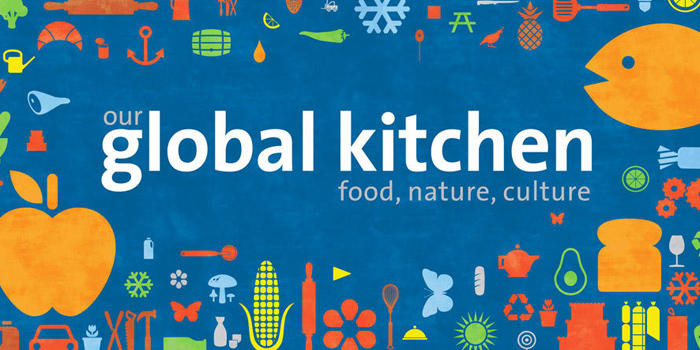 6703
2
0
Our Global Kitchen: Food, Nature, Culture
40.781119
-73.973851
0
Our Global Kitchen: Food, Nature, Culture
1
1
2
Enter the section header (optional)
If you've ever wondered exactly where the food at the end of your fork comes from, the American Museum of Natural History (AMNH) has the answer. Actually, it has the many answers to that question as it takes you on a journey from farm to fork in its newest exhibition,
Global Kitchen: Food, Nature, Culture
. Equipped with a full array of multi-media and multi-sensory experiences, you'll trace the origins of food from a replica of an ancient Aztec market to futuristic models of urban farms.
3
0
Enter the section header (optional)
Because cooking is an integral art of the food journey, Global Kitchen is equipped with a working kitchen that provides demonstrations, experiments, and treats. Visitors can also "cook" different dishes from cuisines around the world using a large interactive table (think giant iPad.) If the history of cooking and eating gets your creativity fired up, you can peer into the kitchens of famous figures past and present from Jane Austen to Michael Phelps.
4
0
Enter the section header (optional)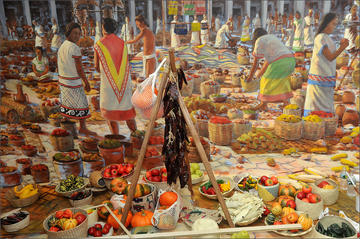 Now that we've got the growing, harvesting, and preparing of food covered, the exhibit goes on to highlight the facts behind why we eat in the first place – for good health. The health of our food is a hot topic in every media outlet these days. Michael Pollan and Mark Bittman, two pillars of knowledge in the modern day food world, have both published new books on the topic this Spring. AMNH takes an expanded view of health as it relates to food by expanding our view to account for personal health and the health of the planet. This is the part of the exhibit that truly shocked me because the museum doesn't just tell you the health facts; it shows them in great detail. For example, I walked over to a giant tower of food. It seemed like a confusing jumble to me and then I read the description. It was the amount of food an average U.S. family wastes every year. Now, I shop and cook with that visual in mind, and I feel empowered to make a difference by changing my behavior and attitudes toward food.

And this is exactly what the museum hopes to inspire in every visitor to Global Kitchen. What we eat and how we cook has a tremendous impact on our world. Our food choices are a statement of activism. The sooner we learn that and teach that to our children, the better off the world will be. Global Kitchen is the perfect place to begin that journey.
5
0
Enter the section header (optional)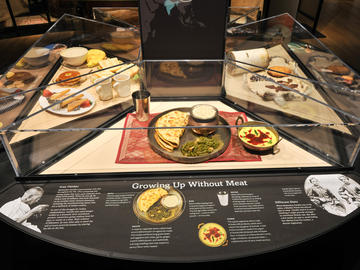 Exhibit details:
Now open through August 11, 2013
The museum is located at 81st and Central Park West in Manhattan, easily accessible by the B and C subway lines.
The museum is open daily from 10am – 5:45pm except on Thanksgiving and Christmas.
6
0
Enter the section header (optional)
Tickets:
Adults - $19
Children ages 2-12 - $10.50
Seniors / Students with ID - $14.50
Please note – Global Kitchen requires an extra ticket in addition to museum entry.
0
comments powered by

Disqus