The Week Ahead: December 21 through December 27
1
0
Enter the section header (optional)
Merry Christmas! With temperatures heading back to the high 60s, it's hard to imagine that Christmas is already here. It may not feel like winter, but you can still take your kids to see Santa as he enjoys the warm weather before heading back to the North Pole. This week, we've picked out a few post-holiday-art workshops to participate in as well as holiday movie screenings. There are also a few more opportunities to see Santa in the city. Here are our picks for the week ahead.
2
0
Enter the section header (optional)
Opening This Week:
3
0
Enter the section header (optional)
Claymation Creatures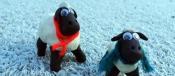 If you're still looking for a gift to give your children, why not offer them the gift of Claymation. Starting on December 26, the Museum of the Moving Image is offering a Claymation workshop. Children ages 5 to 12 will have the chance to create characters from "Shaun the Sheep Movie," and then use them in a stop-motion animation. This is a great chance to introduce your kids to digital arts. The program is 60-minutes long. The workshop takes place at 2:30PM. However, if you stop by early, you can also watch the matinee of the "Shaun the Sheep Movie" at the museum at 12:30PM. The workshop series is open through Friday, January 1. There is a $5 materials fee for the workshop.
4
0
Enter the section header (optional)
Frozen in 3D


Do you want to build a snowman? It may be a little difficult with 70-degree weather on its way. However, you can stop by the New York Hall of Science for a frosty-3d extravaganza. Starting on December 26, NYSCI will screen Disney's Frozen" in 3D. Families can join Olaf, Anna and Kristoff as they meet mystical trolls and battle the elements to save the kingdom and find Elsa. This screening will be open through January 3.
5
0
Enter the section header (optional)
Remake the Holidays


The holidays are often filled with wrapping paper, decorations and treats. But these festivities often lead to increased consumption and more waste. NYSCI started Remake the Holidays as a way to respond to this forgotten side of the holidays. Starting on December 27, the museum will host several workshops, demos and artist installations. Families can watch Bill Bywater ice sculpt different extinct animals each day of the festival. Other art workshops will focus on repurposing textiles, metal, glass, paper and plastic items to create new art projects. The festival runs through December 30.
6
0
Enter the section header (optional)
Closing This Week:
7
0
Enter the section header (optional)
Elf the Musical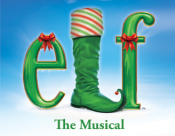 December 27 will be your last chance to see Elf the Musical at Madison Square Garden. In this comedic story, a young orphan child crawls into Santa's bag of gifts and is transported back to the North Pole. Unaware that he is actually human, Buddy's enormous size and poor toy-making abilities cause him to face the truth. With Santa's permission, Buddy embarks on a journey to New York City to find his birth father, discover his true identity, and help New York remember the true meaning of Christmas. Tickets range from $39 to $160.
8
0
Enter the section header (optional)
Seven In One Blow, or the Brave Little Kid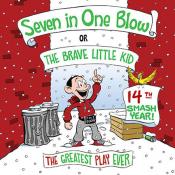 Tuesday will be your last chance to see the greatest play ever. Well, that's one brave little kid believes. "Seven in One Blow" closes at One Sheridan Square on Dec 22. This is the Axis Company's annual winter show for children. This interactive show is designed for kids ages four and up. "Seven in One Blow" is adapted from the classic fairy tale by The Brothers Grimm. It blends advanced technology with live performance. Tickets are $15 for adults and $5 for kids. The Tuesday night show will start at 7PM.
9
0
Enter the section header (optional)
Santa's Winter Wonderland at Brookfield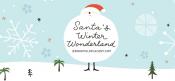 Santa and his helpers are in NYC for just a few more days. This week, you can still catch Santa at Brookfield Place. Take your kids to snap a picture in the Elfie Selfie set during your visit to Santa's Winder Wonderland. There are several shops to visit as you finish off your holiday shopping. Santa will be there everyday from 10AM to 6PM through December 24.
10
0
Enter the section header (optional)
Breakfast with Santa

There is still time to have breakfast with Santa. You can take your kids to see Santa at Rock Center Cafe or The Sea Grill. It's a great chance to enjoy the season near Rockefeller Center's iconic Christmas tree and ice rink. After you wrap your breakfast feast, you will get candy canes and gifts from Santa and his elves (including a custom Rink at Rock Center milk chocolate bar). You can then join Santa for a few spins, twirls and crazy-eights on the ice at The Rink. Breakfast packages at the Sea Grill starts at $115 for adults and $75 for children. Breakfast packages at the Rock Center Cafe starts at $85 for adults and $55 for children.
0
comments powered by

Disqus