The Week Ahead: December 28 through January 3
1
0
Enter the section header (optional)
Happy 2016! We hope everyone had a great 2015 and enjoyed the festivities of Hanukkah, Christmas and Kwanzaa. We'd like to give a big thank to all of our readers who have joined us throughout the year both on
igokids.com
and on
Facebook
,
Twitter
and
Instagram
.
This may be the last week of 2015, but there are still plenty of things to do, including celebrating the New Year! This week, we're enjoying Pedal Punk at the New Victory Theater, celebrating the holidays with a few cheerful pirates, enjoying the First Noel at the Apollo Theater, seeing the Barber of Seville one last time at the Metropolitan Opera, learning to reuse everyday material to make art and much more. Here are our picks for the week ahead.
2
0
Enter the section header (optional)
Limited Engagements This Week:
3
0
Enter the section header (optional)
New Years Eve Fireworks Prospect Park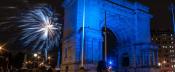 There are plenty of ways to celebrate the New Years with your kids. Families in Brooklyn can head out to Grand Army Plaza at 11PM on Dec 31 to join Brooklyn Borough President Eric Adams and the Prospect Park Alliance for their annual fireworks celebration. Families can view the fireworks from Grand Army Plaza, the Park's West Drive, and along Prospect Park West between Grand Army Plaza and 9th Street. There will also be live entertainment by DJ C. Live featuring the Brooklyn Mash It Up Band, and also hot chocolate, at Grand Army Plaza prior to the big display.
4
0
Enter the section header (optional)
New Years Times Square


There is no experience quite like watching the New Years' ball drop right in the heart of Times Square. It's definitely a chaotic experience for families with small children. But brave families with older children and teenagers may want to make the trek out to the city to enjoy the star-studded celebration. You can expect lots of balloons, confetti and handouts throughout the night. Just make sure you get out there super early. With security checks, there will be lots of delays going into and out of Times Square and once the area reaches capacity, you'll have to find another place to view the festivities.
5
0
Enter the section header (optional)
Dr. Phil's Brooklyn Bridge Walk into the New Year

Okay, so maybe you want to avoid the million-person crowd that will be in Times Square for New Years Eve, but still want to experience friendly people celebrating outdoors. The Brooklyn Bridge will be closed for a special tour and walk to ring in the New Year. Families will meet outside McDonald's Restaurant, 160 Broadway between Liberty and Cortlandt streets, New York City. They will then head to the Brooklyn Bridge to party and play, while watching the fireworks. If the skies are clear, you will be able to see fireworks from Central Park, Brooklyn, Staten Island, and New Jersey as well as the Empire State Building light show.
6
0
Enter the section header (optional)
Closing This Week:
7
0
Enter the section header (optional)
Pedal Punk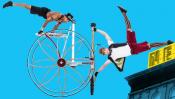 January 3 is your last chance to enjoy a steampunk fun, with a touch of Vagas glamour, in NYC. Sunday will be the last performance of Pedal Punk at the New Victory Theater. This unique circus show from Las Vegas based Cirque Mechanics is something of a steampunk adventure for families with children ages five and up. It features lots of high-flying trampoline tricks, but that's not the biggest draw. The show includes a 20-foot high, pedal-powered mechanical masterpiece that the performers will use to execute aerial stunts. They will also transform a bevy of bikes into an astounding assortment of acrobatic apparatus. This is definitely one high-octane show to get the adrenaline pumping for the holidays.
8
0
Enter the section header (optional)
George Balanchine's The Nutcracker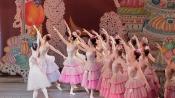 As the holiday season draws to a close so too does Nutcracker season. January 3 will be your last chance to enjoy the NYC Ballet's performance of The Nutcracker George Balanchine vivid choreography and the wonderful sets and costumes really make this a memorable performance. Young children will the onstage blizzard as well as an enchanted Land of Sweets that would give Spongebob's imagination a run for its money. Tickets range from $40 to $265. The performance is 2-hours long.
9
0
Enter the section header (optional)
The Barber of Seville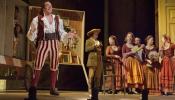 Calling all opera fans! There are a few more days to see the Barber of Seville with your middle school and high school teenagers. The Barber of Seville is an English-language, two-hour adaptation of one of opera's most winning comedies. For opera lovers, this production of Rossini's masterpiece features the charming mezzo-soprano Isabel Leonard, revisiting her portrayal of Rosina, the girl who behaves perfectly - until anyone gets in her way. This is a great opera to introduce to kids in middle school and high school teenagers. Tickets to this show are also half off for audience members 18 or younger. Ticket prices start at $25. The show closes on January 2nd.
10
0
Enter the section header (optional)
The First Noel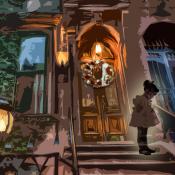 There is still time to see "The First Noel" at the world-famous Apollo Theater in Harlem. The Classical Theatre of Harlem will be showcasing this new musical through Dec 31. The show blends several genres of music, from rock to gospel to disco. This is a great chance to see a winter wonderland right at the Apollo, complete with a few time-tested holiday favorites to boot. The story follows three generations of a family affected by the tragic loss of a loved one. It is a story about how a community is healed, one family at a time, as everyday people do extraordinary things to help one another receive the gift of love at Christmas time. Tickets start at $35. New Years Eve tickets cost $250 and include a party with the cast. You can purchase tickets via Ticketmaster.
11
0
Enter the section header (optional)
The Greatest Pirate Holiday Spectacularrr!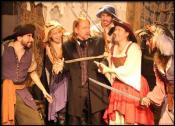 Christmas may be over, but there are a few pirates who are still celebrating this joyous holiday. Now through January 3, you can enjoy "The Greatest Pirate Holiday Spectacularrr" at Theater 54. This holiday adventure features five pirates, three ghosts, a bumbling Sea Witch and Charles Dickens himself on a mission to rewrite a classic tale before it's too late. This is one holiday comedy show that will have you rolling on the floor for days. Tickets start at $50.
12
0
Enter the section header (optional)
Claymation Creatures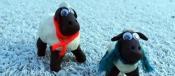 There are still a few more days left to enjoy Claymation workshops at the Museum of the Moving Image. Children ages 5 to 12 will have the chance to create characters from "Shaun the Sheep Movie," and then use them in a stop-motion animation. This is a great chance to introduce your kids to digital arts. The program is 60-minutes long. The workshop takes place at 2:30PM. However, if you stop by early, you can also watch the matinee of the "Shaun the Sheep Movie" at the museum at 12:30PM. The workshop series comes to a close on Friday, January 1. There is a $5 materials fee for the workshop.
13
0
Enter the section header (optional)
Frozen in 3D


If you're looking for something to do on New Years weekend, why not see Disney's Frozen in 3D? This is a great chance to get a taste of winter snow, just in case the snow season happens to skip NYC by this year. So if you "want to build a snowman," you can stop by the New York Hall of Science for a frosty-3d extravaganza. Families can join Olaf, Anna and Kristoff as they meet mystical trolls and battle the elements to save the kingdom and find Elsa. This screening will close on January 3.
14
0
Enter the section header (optional)
Remake the Holidays


Did you notice all of the wrapping paper left over after your holiday gift exchanges? The holidays are often filled with wrapping paper, decorations and treats. But these festivities often lead to increased consumption and more waste. NYSCI started Remake the Holidays as a way to respond to this forgotten side of the holidays. Right now, the museum will host several workshops, demos and artist installations. Families can watch Bill Bywater ice sculpt different extinct animals each day of the festival. Other art workshops will focus on repurposing textiles, metal, glass, paper and plastic items to create new art projects. The festival comes to a close on December 30 so be sure to stop by this week.
0
comments powered by

Disqus