The Week Ahead: January 4 through January 10
1
0
Enter the section header (optional)
The first full week of 2016 is officially underway. It's time to wave goodbye to Christmas trees and Holiday windows. If you haven't stopped by Macy's on 34th street, Saks Fifth Avenue or Lord & Taylor yet, you may well have missed out on a few truly spectacular displays. But don't fret! There are lots of events to take part in this week in NYC. El Museo del Bario will celebrate the Three Kings with a parade on Wednesday. Also, we've got an appearance by one of our favorite kids bands, The Pop Ups, at Symphony Space and a boat show at the Javitz Center. Here is the week ahead.
4
0
Enter the section header (optional)
Limited Engagements This Week:
5
0
Enter the section header (optional)
The Pop Ups

When it comes to kids' friendly music bands, The Pop Ups are at the top of their game. As their name suggests, this two-time Grammy nominated children's musical duo brings music to life with pop up cardboard props. They utilize vibrant hand-painted sets and several original puppets to help kids join in the fun. The group will be appearing at Symphony Space on Saturday, January 9 at 11AM and 2PM. This is a great chance to see the band that helped to rock the house on Sprout TV's Sunny Side Up show in 2014. It's also a great chance to support a Brooklyn-based band. The show runs for approximately 60 minutes. All tickets are $15.
6
0
Enter the section header (optional)
Three Kings Parade


If you thought the holiday season ended with New Years, think again! This Wednesday, families can head up to El Museo del Barrio to celebrate Three Kings Day. This parade has been running for nearly 40 years. Families will experience live camels, colorful puppets, parrandas and dancing. This event is made richer with family and community participation. So check in with El Museo del Barrio to be a part of the celebration on January 6. The parade is free and runs from 11AM to 12:30PM. The parade route begins at 106th Street and Lexington Avenue and ends at 115th Street and Park Avenue. Festivities will continue through 2PM at La Marqueta and El Museo.
7
0
Enter the section header (optional)
New York Boat Show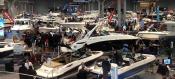 Many New Yorkers look forward to the annual car show at the Javitz Center. But did you know that the Javitz also hosts a boat show? Between January 6 and January 10, take your kids to the Javitz Center to check out the Progressive Insurance New York Boat Show. This is a great chance to see everything from yachts and fishing boats to canoes and kayaks. Families will get to see the latest in marine electronics and fishing gear, while dreaming of warmer climates and possible aquatic vacations. Tickets range from $11 to $16.
8
0
Enter the section header (optional)
Opening This Week:
9
0
Enter the section header (optional)
Museum of Memories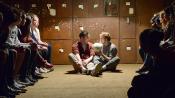 Starting Jan 8, the New Victory Theater will present a thought-provoking stage performance for teenagers. Museum of Memories is a mix of physical theater, live music and multiple languages. Five performers reconstruct the life of a young boy who took his own life. Utilizing the beautiful and touching stories of others, the ensemble will show how that boy lives on the remembrances of others. This is an engaging show that really connects with the audience. The show runs through January 7 at The Duke. Tickets are $25.
10
0
Enter the section header (optional)
Water Eco Cruise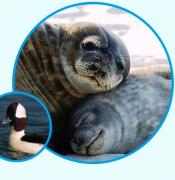 New York's parks and zoos are not the only places to see animals in the "city wild." Starting on January 10, you can take your family aboard the NYC Audubon Winter EcoCruise. The cruise departs from Pier 16 at the South Street Seaport. Families will get to see and learn about long-tailed ducks, geese, common loons and sandpipers. The cruise will take place on every Sunday through March 13. Adults are $35 and children are $25. The cruise boards at 11:45 and departs at 12PM. Families will return at 2PM. You can also reserve family packs for discounted prices.
11
0
Enter the section header (optional)
Closing This Week:
12
0
Enter the section header (optional)
Gingerbread Lane


You can only savor a sweet treat before it's gone. January 9 is the last day to enjoy "Gingerbread Lane" at the New York Hall of Science. Chef Jon Lovitch created yet another great confection creation. Lovitch has designed, drafted, baked, planned, built and decorated this year's Gingerbread Lane. It covers 500-square feet and will has over 1,050 houses and structures. The exhibit features a double-decker carousel reminiscent of one on the Coney Island boardwalk in the early 1900s.
13
0
Enter the section header (optional)
Big Apple Circus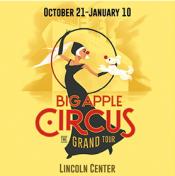 This is the last week to check out latest Big Apple Circus show at Lincoln Center. This season's show is called "The Grand Tour." It is set in the 1920's and features acts from around the world. Families will enjoy acrobatic performances against the backdrop of the ships, trains, airplanes and automobiles of the past. The show features a seven-piece band, clowns, jugglers, acrobats and aerialists from Africa, Asia, Australia, Europe, and North and South America, as well as domestic and rescue animals. Tickets start at $25 and range upwards of $175. The show is 2 hours with intermission. The show will come to a close on Jan 10.
0
comments powered by

Disqus