ConstructionKids
Neighborhood: Ft. Greene / Clinton Hill
63 Flushing Ave (at Brooklyn Navy Yard, BLDG 92, Unit 130) (At Cumberland St)
Brooklyn, NY 11205
(718) 522-2902
www.constructionkids.com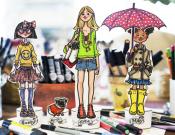 About

Reviews and Tips

Upcoming Events
Hours:
Office Hours: Mon - Fri 9:00am - 6:00pm. Workshops: Mon - Fri. Hours: Vary according to program.
Description:
ConstructionKids'Camps encourage collaboration as well as the advancement of individual building skills. Children build personal projects and collaborate on largers ones. We teach safe, appropriate tool usage, along with drawing, painting, and creative play. Our goal is to foster each child's confidence, confidence that their skills at designing, making, repairing, and revising are unlimited—like their imaginations. Open all year, ConstructionKids offer after-school programs, spring and summer camps and birthday parties.
Admissions:
Register online for all programs: http://fms.constructionkids.com/registration/
Categories and features:
Kids Classes

After School Programs (Kindergarten - 2nd grade)
Classes and Lessons Features: Open Play

Birthday Parties

Party Venues (ages 5 - 10 yrs)

Schools and Camps

Spring Break Camps and Programs
Summer Camps and Programs (ages 5 - 10 yrs)
Winter Break Camps and Programs
There are no scheduled events.