JEI & FastTracKids Learning Center Bensonhurst

1 review
Neighborhood: Bensonhurst
7721 18th Ave (Btwn 77th St & 78th St)
Brooklyn, NY 11214
(718) 534-6990
jeibrooklyn.com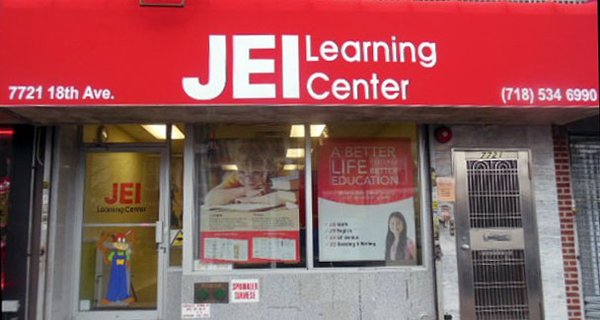 About

Reviews and Tips

Upcoming Events
Description:
JEI Learning Center located in Bensonhurst, Brooklyn, New York. We take pride in teaching children based on the comprehension of concepts rather than the process of memorization through boring drills. Teaching based on this approach allows your child to grasp and retain information for longer periods of time, creating a lasting impact! This builds confidence and excitement as your child learns valuable lessons.


JEI Learning Center specializes in creating the extremely important foundational knowledge base which will assist your child in successfully progressing through the school system. Our low student-to-teacher ratio maximizes individual attention for your child. We have many different programs, workshops and test prep courses that cover a wide range of subject matter.


Our afterschool program focuses specifically on supervised homework assistance as well as reviewing lessons taught during the school day in order to extend your child's knowledge base. In addition, JEI offers tutoring services (either in group or individual settings) in a variety of subject areas such as Math, English and preparation for New York State ELA & Math, SHSAT, PSAT and OLSAT/NNAT exams. We complement this with Reading & Writing programs that inspire our students to dive into great literature and produce thrilling writing of their own.
Admissions:
call: 718-534-6990
email: 18ave@jeibrooklyn.com
website: www.jeibrooklyn.com
FB: facebook.com/jeibrooklyn.com
Categories and features:
Kids Classes

Chess Classes (ages 5 - 14 yrs)
Enrichment Classes (ages 3 - 16 yrs)

Tutoring and Test Prep

Homework Help
Reading and Writing (ages 3 - 14 yrs)
Test Prep

NYS Math and ELA
OLSAT/BSRA
PSAT

Tutoring Features: Home Tutoring Available

Schools and Camps

K-8 Schools (ages 3 - 14 yrs)
There are no scheduled events.