Momma Junk

(event is expired)
Location:
Abingdon Theatre Company
Neighborhood: Midtown West / Theater District
312 W 36th St (6th Floor) (Btwn 8th Ave & 9th Ave)
New York, NY 10018
(212) 868-2055
Description:
This full-size puppet play is the story of two kids from the junkyard who go on a journey full of peril to save their home. "Momma Junk" has unique characters, a thrilling story and a style that will entertain adults and children alike.

All the shows are completely free and family-friendly snacks are provided.

We Start on Time!

For Reservations email: vscott@abingdontheatre.org
Dates and times:
Saturdays and Sundays through February 23 at 11:00 AM
Cost:
Free; Reservations required.
Ages:
5 - 11 years
Event website:
www.abingdontheatre.org/sunday_series/popupplayhouse.aspx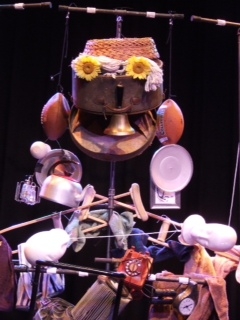 All Upcoming Events

Reviews
There are no scheduled events.
There are no reviews yet for this event.