Charlie's Kid

(event is expired)
Location:
BAM Fisher
Neighborhood: Ft. Greene / Clinton Hill
321 Ashland Pl (Btwn Lafayette Ave & Hanson Pl)
Brooklyn, NY 11217
Description:
Part of BAMkids

Pantomimteatern (Sweden)

The legacy of cinema's greatest clown inspires this award-winning theater work by one of Sweden's leading children's companies. Based on Charlie Chaplin's 1921 silent film The Kid, this version blends classic theater techniques with technological innovation, using mime, half-mask, music, film projection, and an inventive set to channel Chaplin's limitless creativity

Run time: 1hr (plus postshow Q&A)
Dates and times:
Saturdays and Sundays through March 30 at 11:00 AM
Saturdays and Sundays through March 30 at 3:00 PM
Cost:
$12
Ages:
7 - 11 years
Event website:
www.bam.org/kids/2014/charlies-kid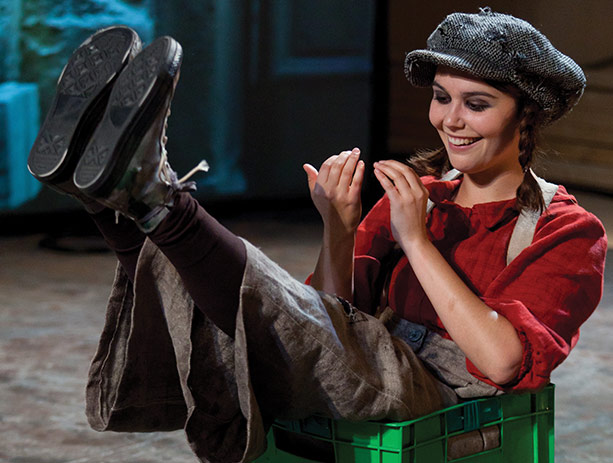 All Upcoming Events

Reviews
There are no scheduled events.
There are no reviews yet for this event.