Tree House Installation: Sandy Remix

1 review
Location:
Brooklyn Botanic Garden
Neighborhood: Crown Heights
1000 Washington Ave (At Crown St)
Brooklyn, NY 11225
(718) 623-7200
Description:
Sandy Remix, a specially commissioned tree house, opens to the public at Brooklyn Botanic Garden tomorrow after a four-week installation. With the exception of the screws holding it together, the interactive sculpture is constructed entirely of salvaged natural material from the Garden, including wood from dozens of trees felled by Hurricanes Sandy and Irene to create both the structural beams and decorative elements.
Dates and times:
Tuesdays, Wednesdays, Thursdays and Fridays from 8:00 AM to 6:00 PM
Saturdays and Sundays from 10:00 AM to 6:00 PM
Cost:
Free with Garden admission
Event website:
www.bbg.org/press/OpensSandyRemix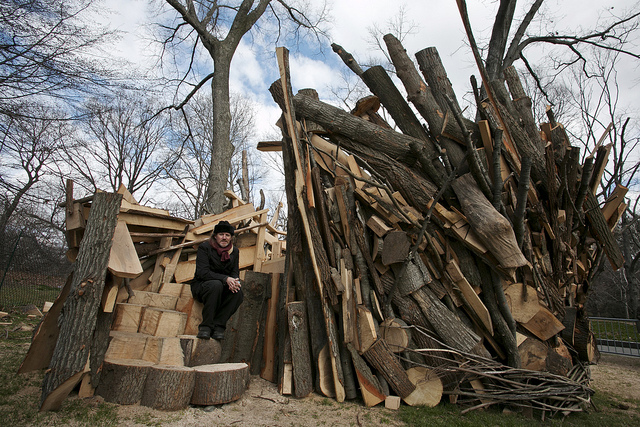 All Upcoming Events

Reviews

Sun
Aug 25
Mon
Aug 26
Tue
Aug 27
Wed
Aug 28
Thu
Aug 29
Fri
Aug 30
Sat
Aug 31

Viewing events for: Sunday, August 25, 2019
There are no scheduled events on Monday, August 26, 2019.
Viewing events for: Tuesday, August 27, 2019
8:00 AM to 6:00 PM
Viewing events for: Wednesday, August 28, 2019
Viewing events for: Thursday, August 29, 2019
Viewing events for: Friday, August 30, 2019
Viewing events for: Saturday, August 31, 2019
1 review and
0

tips

for Tree House Installation: Sandy Remix - showing 1 through

1




Sort by: date

| rating

July 5, 2019
1562323576
Great service provider