Jeppe Hein: Please Touch the Art

(event is expired)
Location:
Description:
Public Art Fund announces Please Touch the Art, a major new exhibition by Danish artist Jeppe Hein featuring 18 playful sculptures designed specifically for public interaction at Brooklyn Bridge Park. Engaging visitors through pieces that are both accessible and surprising, the show includes three distinct bodies of work: Appearing Rooms, a series of "rooms" formed when water shoots up from the work's gridded base forming "walls" that appear and disappear throughout the day; a large new Mirror Labyrinth, featuring equidistantly spaced vertical elements at varying heights made from mirror-polished stainless steel that multiply the surrounding landscape through myriad reflections; and 16 new Modified Social Benches that upend the idea of a traditional park bench with their unconventional angled, curved, twisted, and bent forms. The most comprehensive exhibition of his work ever presented in public space in the United States, Jeppe Hein: Please Touch the Art is on view May 17, 2015 – April 17, 2016 at Brooklyn Bridge Park.
Dates and times:
Daily through April 17 from 6:00 AM to 11:00 PM
Cost:
Free
Event website:
www.brooklynbridgepark.org/press/paf-presents-a-major-exhibi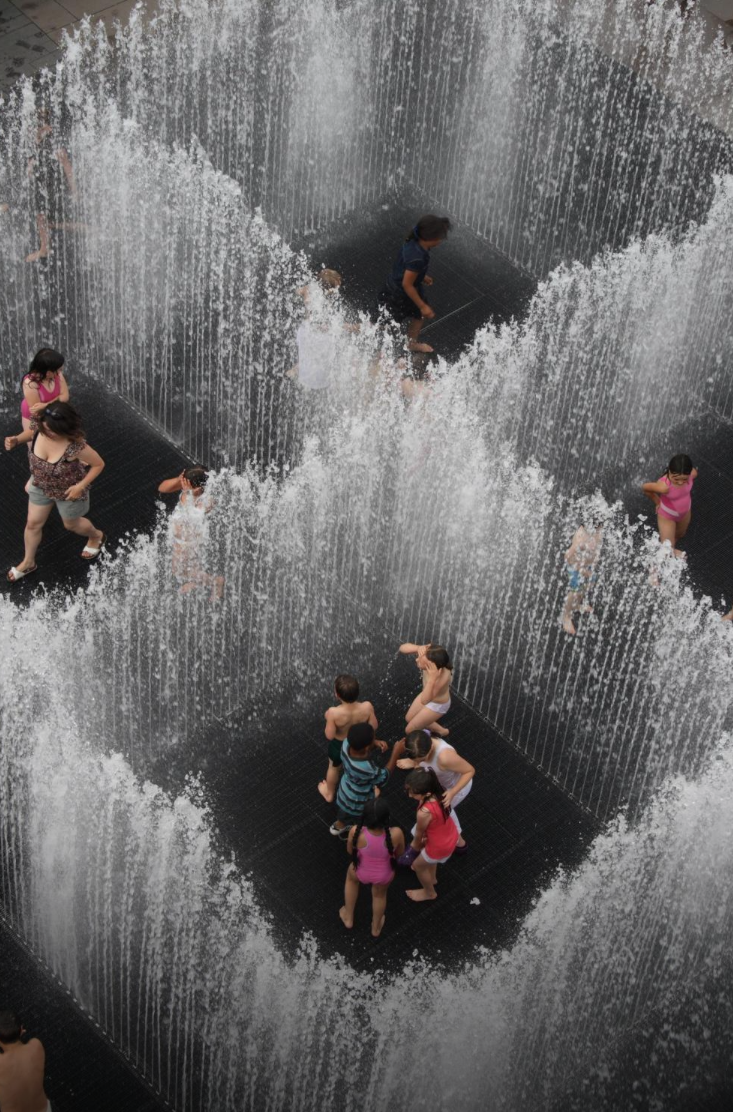 All Upcoming Events

Reviews
There are no scheduled events.
There are no reviews yet for this event.