JAZZED! The Changing Beat of 125th Street
Location:
Description:
Get ready to become immersed in the toe-tapping, original American sound of jazz! The Children's Museum of Manhattan, in partnership with the National Jazz Museum in Harlem, will open a brand-new multimedia exhibit on Friday, May 23 that celebrates the rich history and lasting legacy of jazz during the famed Harlem Renaissance (1920's–1940's).

Enter the intimate "jazz club" and listen to the warm sounds of Ella Fitzgerald; make your way to the "theater" and try out Bill "Bojangles" Robinson's famous stair dance; and meet Duke Ellington and his famous jazz orchestra in the "ballroom."

Through special daily and weekly programs and demonstrations, families will have the opportunity to construct Big Band-era style instruments, make wearable tap shoes, create record covers using vintage jazz albums, record their own rendition of an Ella tune and learn the Lindy Hop. A combination of daily live piano presentations by young musicians and weekly live performances by leading jazz artists and dance companies will allow families to experience how this multi-faceted artistic genre continues to influence culture today.
Dates and times:
Daily except Monday and Saturday from 10:00 AM to 5:00 PM
Saturdays from 10:00 AM to 7:00 PM
Event website:
www.cmom.org/explore/exhibits/upcoming_exhibits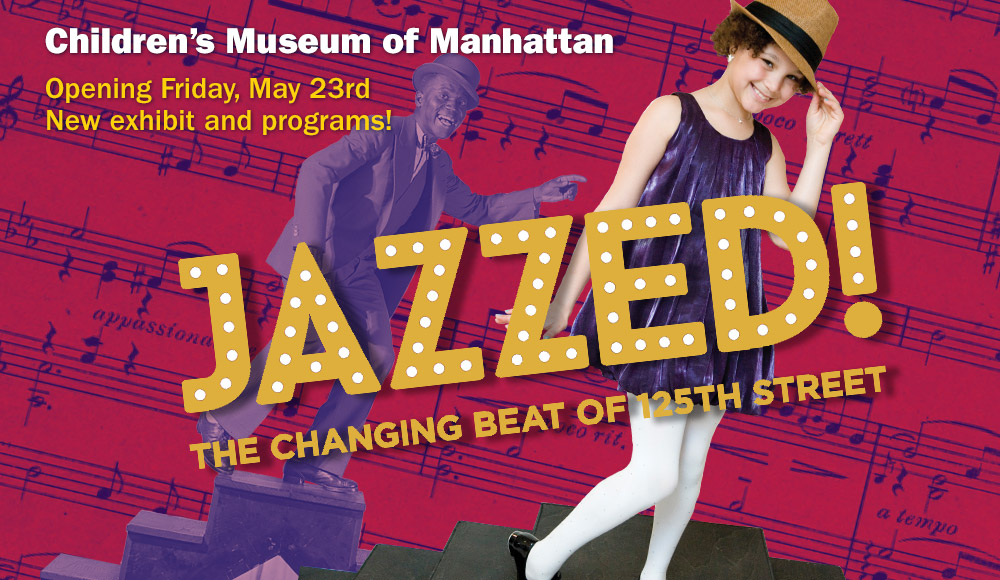 All Upcoming Events

Reviews
There are no reviews yet for this event.