Red Grooms in New York City
Location:
Description:
Opening June 28, Red Grooms' New York City continues CMOM's focus on exhibitions of prominent artists. Grooms has had a prolific career as a painter, sculptor, printmaker, filmmaker and theater designer. His work reflects the City's frenetic energy, exuberance and playfulness through a visually stimulating, layered approach. Thought-provoking and whimsical for adults and children alike, the exhibition highlights CMOM's commitment to provide families with access to fine works of art early in life and exposure to the art-making process.

Collateral material will provide children and families with a behind-the-scenes look at the artist's planning and conceptualization of his work. The specially selected pieces for this exhibit help children understand the many different ways of seeing their world and environment.
Dates and times:
Daily except Saturday from 10:00 AM to 5:00 PM
Saturdays from 10:00 AM to 7:00 PM
Cost:
Free with museum admission: $11; $7 seniors; free kids younger than 1
Event website:
www.cmom.org/explore/exhibits/upcoming_exhibits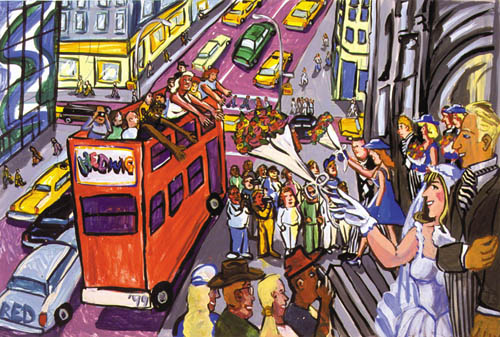 All Upcoming Events

Reviews
There are no reviews yet for this event.