Inside Out/Outside In

(event is expired)
Location:
Description:
CMA is pleased to present Inside Out/Outside In, the 5th annual celebration of artwork from CMA's school partnerships and community programs. The exhibition will host both individual and collaborative pieces created by students in over 20 partnerships, as well as artworks created by the Teaching Artists themselves. CMA's gallery will become home to a multitude of 2D and 3D projects, including large scale murals, 3D sculptures, pop up books, and a screening room to view films created during the 2012/2013 school year. Viewed in its totality, the exhibition offers a composite of NYC neighborhoods and an emerging generation of art enthusiasts.

CMA Teaching Artists go into classrooms all over the city, bringing innovative arts enrichment programming to children ages 3-16 in New York City Public, Charter and Private Schools, and Community Centers. Over semester and year long residencies, CMA's experienced Teaching Artists foster a culture of art-making and art appreciation with partner schools. Artists introduce children and their teachers to artwork by contemporary and master artists, different processes and art-making techniques, and new forms of creative self-expression. In addition, CMA services the community with needs-based community programs by providing an inclusive artistic environment for children and families regardless of means, to create, learn about and benefit from art in a recreational setting.
Dates and times:
Saturdays and Sundays through July 14 from 10:00 AM to 5:00 PM
Mondays and Wednesdays through July 14 from 12:00 PM to 5:00 PM
Thursdays and Fridays through July 14 from 12:00 PM to 6:00 PM
Cost:
Free with Museum admission
Event website:
www.cmany.org/event/insideout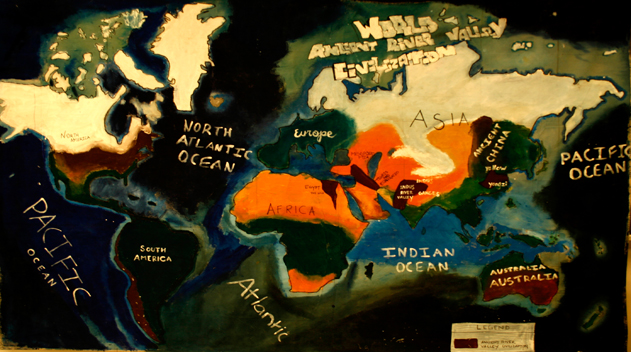 All Upcoming Events

Reviews

Sat
Nov 18
Sun
Nov 19
Mon
Nov 20
Tue
Nov 21
Wed
Nov 22
Thu
Nov 23
Fri
Nov 24

There are no scheduled events on Saturday, November 18, 2017.
There are no scheduled events on Sunday, November 19, 2017.
There are no scheduled events on Monday, November 20, 2017.
There are no scheduled events on Tuesday, November 21, 2017.
There are no scheduled events on Wednesday, November 22, 2017.
Viewing events for: Thursday, November 23, 2017
Viewing events for: Friday, November 24, 2017
There are no reviews yet for this event.