Rock-a-Baby Concert

(event is expired)
Location:
City Treehouse
Neighborhood: Flatiron / Union Square
129A W 20th St (Btwn 6th Ave & 7th Ave)
New York, NY 10011
(212) 255-2050
Description:
Rock-a-Baby (or R-a-B as their friends call them) is an interactive music program for infants and toddlers. Join their concert and meet the stars of their show - Melody, Rhythm and Harmony. Ranging from classical to jazz, and traditional children's songs to rock 'n roll, Rock-a-Baby is an experience that everyone can enjoy!

To register, call (212) 255-2050 or email info@citytreehouse.com Space is limited! It's fun to get wet, so bring a change of clothes and your beach shoes if you plan to use the play space.
Dates and times:
Sunday, September 15 at 4:00 PM
Sunday, April 20 from 4:00 PM to 5:00 PM
Cost:
$20 per child ($25 at the door)
Event website:
www.citytreehouse.com/events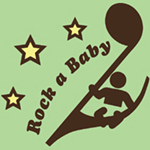 All Upcoming Events

Reviews
There are no scheduled events.
There are no reviews yet for this event.