George Balanchine's The Nutracker

(event is expired)
Location:
David H. Koch Theater
Neighborhood: Upper West Side
20 Lincoln Center Plaza (At Columbus Ave)
New York, NY 10023
(212) 870-5570
Description:
Tschaikovsky's iconic score transports you to a world of wonder where mischievous mice are foiled by toy soldiers come to life, and a blizzard of ballerinas reveals the enchanting Land of Sweets. This is "the mother of all Nutcrackers" (The New Yorker) — the version that originated a beloved American tradition.
Dates and times:
Sundays through January 3 at 1:00 PM
Saturdays through January 3 at 2:00 PM
Sundays through January 3 at 5:00 PM
Fridays and Saturdays through January 3 at 8:00 PM
Tuesdays, Wednesdays and Thursdays through January 3 at 7:00 PM
Wednesdays through December 30 at 2:00 PM
Mondays through December 28 at 7:00 PM
Cost:
Tickets are $35 and up.
Event website:
www.nycballet.com/Ballets/N/George-Balanchines-The-Nutcracke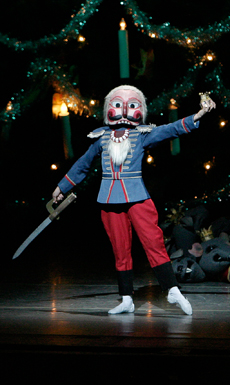 All Upcoming Events

Reviews
There are no scheduled events.
There are no reviews yet for this event.