Broadway Playhouse: Richard Adler & Jerry Ross

(event is expired)
Location:
Description:
Broadway Playhouse introduces kids to classic Broadway musicals.

One of the great songwriting duos of the 1950s, Richard Adler and Jerry Ross hit the Broadway big time with three wildly successful shows in three years: Damn Yankees, The Pajama Game and John Murray Anderson's Almanac. Their partnership was cut short when Adler died tragically in 1955 at the age of 29, but their shows have lived on in film adaptations as well as numerous revivals. Come visit the Sleep-Tite Pajama Factory, where Love is on strike, and find out if "Whatever Lola Wants Lola Gets." For ages 4-11.
Dates and times:
Sunday, January 10 at 11:00 AM
Cost:
$20
Ages:
4 - 11 years
Event website:
www.kaufmanmusiccenter.org/mch/event/broadway-playhouse-rich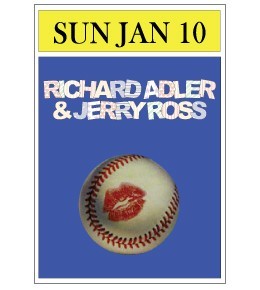 All Upcoming Events

Reviews
There are no scheduled events.
There are no reviews yet for this event.