Poppy Seed Players: A Poppy Seed Purim

(event is expired)
Location:
Description:
The Jews of Shushan are in danger, but Queen Esther is around to save the day! This lighthearted look at the Biblical story of Esther combines catchy songs, comic characters and plenty of audience participation – plus a cookie! Kids can boo the villain Haman and cheer on Queen Esther, who convinces her husband King Ahasuerus to spare the Jews. Book and music by Sean Hartley.

Featuring the Kaufman Kids, students from Kaufman Music Center's Lucy Moses School and Special Music School.
Dates and times:
Sunday, March 9 at 11:00 AM
Cost:
$20 per person
Event website:
www.kaufmanmusiccenter.org/mch/event/poppy-seed-players-a-po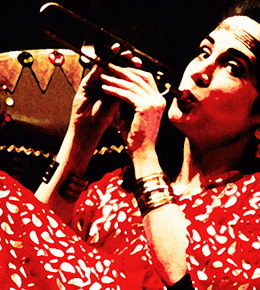 All Upcoming Events

Reviews
There are no scheduled events.
There are no reviews yet for this event.