Uptown County Fair

(event is expired)
Location:
Description:
This year's County Fair will take place on Saturday June 2nd from 11am - 5:30pm, please join in for children's games, moonwalk, vendors, tag sale, face painting, rock climbing, rides, exotic animals, live entertainment, arts and crafts, home-style food, pot-a-plant, henna tattoos and much, much more! Rain date: June 3rd.
Dates and times:
Saturday, June 2 from 11:00 AM to 5:30 PM
Cost:
Free entry, activity and food prices vary.
Event website:
info.mscnet.org/cgi-bin/show_page_rip_external.pl?XRIP=32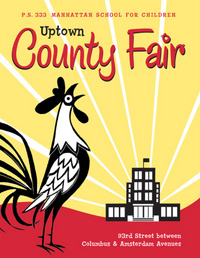 All Upcoming Events

Reviews
There are no scheduled events.
There are no reviews yet for this event.