Fancy Nancy Splendiferous Christmas

(event is expired)
Location:
St Jeans Community Center
Neighborhood: Upper East Side
184 E 76th St (Btwn Lexington Ave & 3rd Ave)
New York, NY 10075
(212) 472-2853
Description:
What could be fancier than Christmas? Presents with elegant wrapping paper, festive decorations, Christmas cookies with sprinkles - and who could forget the tree? After all, there is no such thing as too much tinsel. Ooh la la! This year, Nancy is especially excited. After selling some of her old gowns and accessories, Nancy has enough money to buy a brand-new sparkly tree topper. She can't wait to decorate the Christmas tree. But when things don't turn out the way Nancy planned, will Christmas still be splendiferous?
Dates and times:
Saturdays and Sundays through December 27 at 1:00 PM
Cost:
Tickets from $49.50-$59.50
Event website:
www.fancynancychristmaslive.com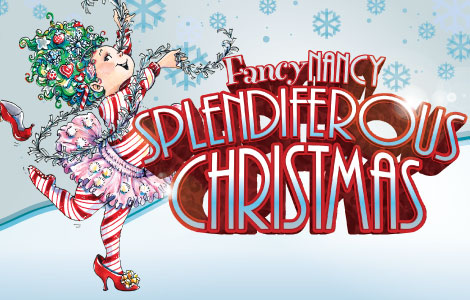 All Upcoming Events

Reviews
There are no scheduled events.
There are no reviews yet for this event.