Lollipops for Breakfast

(event is expired)
Location:
Symphony Space
Neighborhood: Upper West Side
2537 Broadway (At W 95th St)
New York, NY 10025
(212) 864-5400
Description:
You can't have lollipops for breakfast! But today, Sylvie decides she's going to break that rule, even if it means she has to make her own amazingly perfect lollipop from scratch. Come along as she and her trusty pet bird search for missing ingredients, wrestle with giant candy machines, and get lost in a magical pop-up cookbook.

Bonnie Duncan has been entertaining audiences of 5 people and audiences of 5000 people, from Forcalquier to Kalamazoo, as a dancer, acrobat, and puppeteer, as a solo artist and in a touring company. Bonnie is also a Teaching Artist, dedicated to using creative drama & movement techniques to strengthen Language Arts & Social Studies curricula, grades K-12. She incorporates scriptwriting, interactive storytelling, historical reenactments, film making, and original student productions into her residencies.

Created & performed by Bonnie Duncan
Music by Brendan Burns & Tony Leva
Co-Created & Directed by Dan Milstein
Costumes by Penney Pinette
Set by Brett Bundock

Learn more about puppeteer Bonnie Duncan at her website: http://www.bonnie-duncan.com/

Expected Run Time is 60 minutes
Dates and times:
Saturday, December 19 at 11:00 AM
Saturday, December 19 at 2:00 PM
Cost:
ALL $15, Members $13
Event website:
www.symphonyspace.org/event/8958/Family-Theatre/lollipops-fo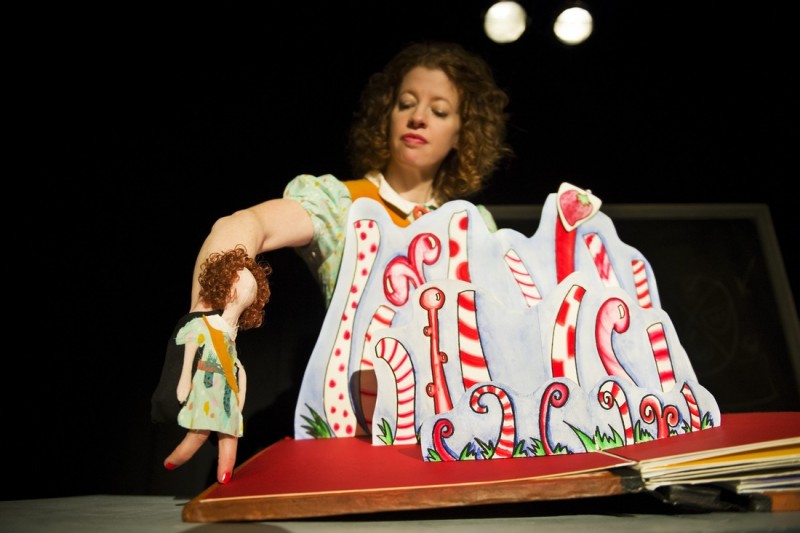 All Upcoming Events

Reviews
There are no scheduled events.
There are no reviews yet for this event.