Gustafer Yellowgold Concert

(event is expired)
Location:
The Jewish Museum
Neighborhood: Upper East Side
1109 5th Ave (At E 92nd St)
New York, NY 10128
(212) 423-3200
Description:
Experience live music and original animation in what The New York Times calls "a cross between Yellow Submarine and Dr. Seuss." Award-winning illustrator and songwriter Morgan Taylor leads Gustafer Yellowgold as they sing tunes about the earth and our magnificent sun for the holiday of Sukkot.

Age 3 and up
Dates and times:
Sunday, December 22 at 2:00 PM
Cost:
$18 Adults; $13 Children. JM Family Members: $15 Adults; $11 Children
Ages:
3 - 18 years
Event website:
www.thejewishmuseum.org/Families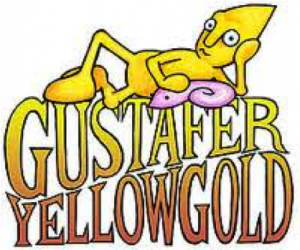 All Upcoming Events

Reviews

Wed
Jul 23
Thu
Jul 24
Fri
Jul 25
Sat
Jul 26
Sun
Jul 27
Mon
Jul 28
Tue
Jul 29

There are no scheduled events on Wednesday, July 23, 2014.
Viewing events for: Thursday, July 24, 2014
Viewing events for: Friday, July 25, 2014
Viewing events for: Saturday, July 26, 2014
11:00 AM to 5:45 PM
Viewing events for: Sunday, July 27, 2014
Viewing events for: Monday, July 28, 2014
Viewing events for: Tuesday, July 29, 2014
There are no reviews yet for this event.