Diary of a Worm, a Spider and a Fly

(event is expired)
Location:
Tribeca Performing Arts Center
Neighborhood: Tribeca
199 Chambers St (Located inside the Borough of Manhattan Community College) (Btwn Greenwich St & West St)
New York, NY 10007
(212) 220-1460
Description:
It's not easy being a bug, especially on the first day of school! But luckily for Worrying Worm, Fearless Fly, and Sassy Spider, every creature finds its special talent in Diary of a Worm, a Spider, and a Fly. Spider waits anxiously to shed his skin; Worm feels self-conscious and embarrassed for having no legs, and Fly's 327 brothers and sisters drive her so crazy that she can hardly focus on schoolwork. Based on the bestselling books, this hysterical musical coming-of-age will have the whole family cheering on the quirky crawlers as they face problems and milestones common to us all. An Omaha Theater Company production.
Dates and times:
Saturday, February 22 at 1:30 PM
Cost:
$25
Ages:
4 - 10 years
Event website:
tribecapac.org/diary-of-a-worm/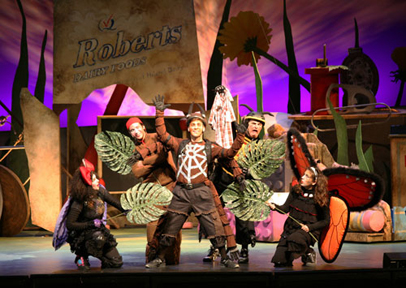 All Upcoming Events

Reviews
There are no scheduled events.
There are no reviews yet for this event.