Children's Museum of Manhattan (CMOM)

1 review
Neighborhood: Upper West Side
212 W 83rd St (Btwn Broadway & Amsterdam Ave)
New York, NY 10024
(212) 721-1233
www.cmom.org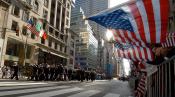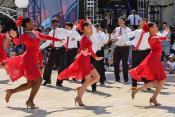 About

Reviews and Tips

Upcoming Events
Hours:
Sun-Fri: 10am-5pm
Sat: 10am-7pm

Closed for:
Annual Fall Spruce Up September 9 - 13
Thanksgiving Day
Christmas Day
New Years Day
Admissions:
Children & Adults: $11
Seniors: $7
Children under 12 months: Free
Members: Free

Target Free First Fridays:
On the first Friday of every month admission is free from 5 pm - 8 pm/
Categories and features:
Kids Classes

Art Classes (ages 3 - 6 yrs)
Baby and Toddler Classes
Combo Classes (ages 1 - 3 yrs)
Music Classes (ages 6 mths - 3 yrs)
Science Classes (ages 3 - 5 yrs)
Separation Classes (ages 2 - 3 yrs)

Activities and Places

Indoor Activities
Museums
Activities and Places Features: Free admission days/times

Birthday Parties

Party Venues (ages 1 - 8 yrs)
1 review and
0

tips

for Children's Museum of Manhattan (CMOM) - showing 1 through

1




Sort by: date

| rating

November 4, 2011
1320433137
Great musuem for kids (and adults) it's pure fun. There are a lot of interactive exhibits and playareas. We went one time in the summer and they utilized outdoor space with water "painting" and crafts. They have craft projects at different times throughtout the day. The only negative is expect to come home sick. With all the kids and germs and everyone touching all the fun things....you're bound to pick up something!