Applause/Broadway Babies and Superstars

1 review
Neighborhood: Upper East Side
184 E 76th St (St. Jean's Community Center) (Btwn Lexington Ave & 3rd Ave)
New York, NY 10021
(212) 717-0703
applauseny.com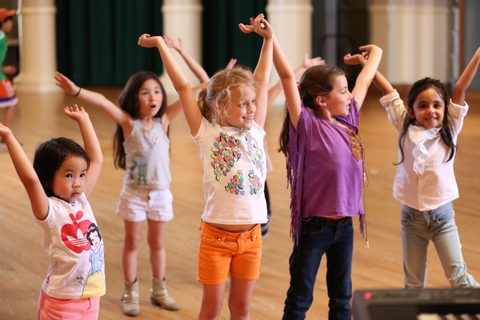 About

Reviews and Tips

Upcoming Events
Categories and features:
Kids Classes

Acting/Theater Classes (ages 4 - 18 yrs)
Baby and Toddler Classes
Combo Classes (ages 2 - 4 yrs)
Dance Classes (ages 4 - 18 yrs)

Broadway Dance Classes (ages 4 - 18 yrs)
Hip Hop Dance Classes (ages 4 - 18 yrs)

Mommy and Me Classes
Music Classes (ages 4 mths - 18 yrs)

Voice/Singing Classes (ages 5 - 18 yrs)

Birthday Parties

Music Theme Parties (ages 1 - 12 yrs)
Party Venues (ages 1 - 12 yrs)

Schools and Camps

Summer Camps and Programs (ages 5 - 14 yrs)
1 review and
0

tips

for Applause/Broadway Babies and Superstars - showing 1 through

1




Sort by: date

| rating

October 5, 2011
1317839764
Took Broadway babies Rock n Roll class with my daughter when she was one/one 1/2 and when she was two/two 1/2. this is a ridiculously fun, fantastic class. the "teachers" are all completely amazing and this is a great time for the kids and adults. the rock n roll class covers bands like queen, elton john, billy joel, journey and so many more. can u imagine anything better than listening the DMB and the steve miller band chilling on a mat with your kid? o yeah...that was college with no kid and illegal substances....but anyway...they have a "letter" of the day and focus on different music and listening skills. it's awesome!!!
There are no scheduled events.