Homboms

1 review
Neighborhood: Upper East Side
1500 1st Ave (Btwn E 78th St & E 79th St)
New York, NY 10021
(212) 717-5300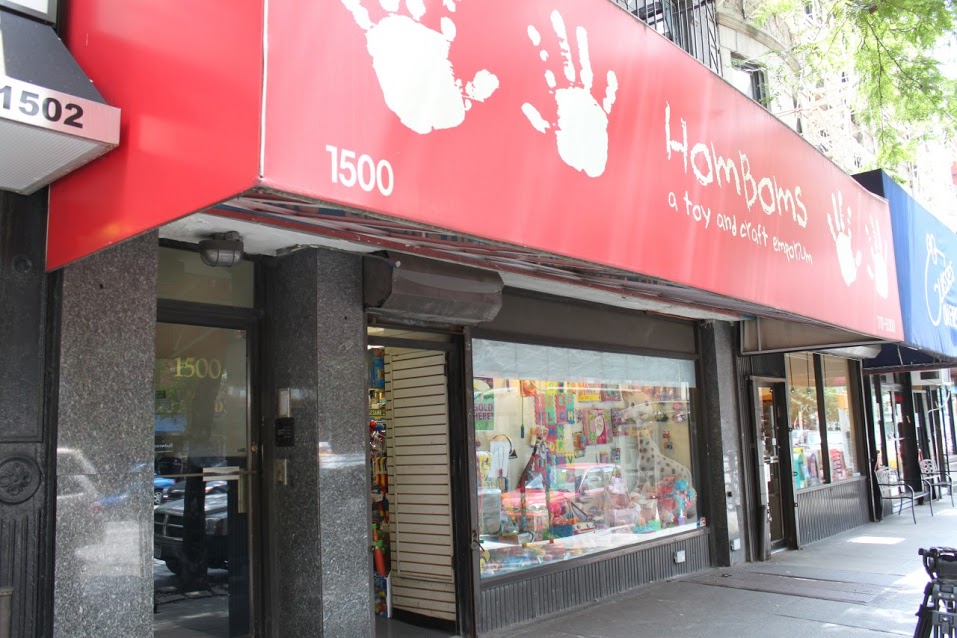 About

Reviews and Tips

Upcoming Events
Categories and features:
Birthday Parties

Balloons and party favors

Shopping

August 20, 2010
1282333378
Nice neighborhood store with a lot of toy/gift options for all ages. they have sidewalk sales sometimes which is nice to pick up small gifts or knick knacks. they are pretty helpful and have most everything brandwise that the "big" stores have.
There are no scheduled events.